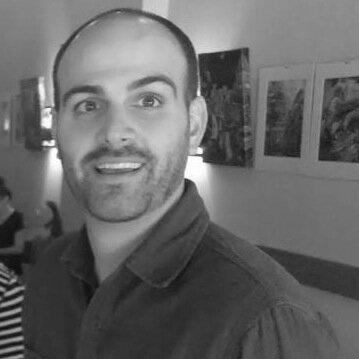 One of my favorite questions to ask people is "When do you feel most alive?" Asking this question evokes lit up eyes, a smile and an immediate answer.
I'd been toying with the idea of creating a podcast centric website for some time. A podcast of stories, told firsthand in an informal way. A podcast with the hope that the stories would encourage and evoke the listeners to discover what makes them feel most alive.
I want Mindsoak to be a place we go to hear other people's stories of when they feel the most creative. I want to take a walk down their path of personal history. I want to know when they realized their potential. When they were the mentee and then the mentor. Regardless of their field, regardless of location, regardless of anything other than just being human and just doing good.
Because, I believe, when we hear stories and learn about others, we end up learning more about ourselves.
Who am I? My name is Jon Filitti. My day job is as a licensed mental health counselor in Dubuque, Iowa. I run a private practice, Filitti Counseling Services and carve out a little corner of my day to create and run this site.
Why call it Mindsoak? The name just came to me one day, far before I knew what project I wanted to use it for. I like to imagine our minds soaking up all the goodness of the people who drop in to say hello.
Oh, and I don't do much without first referencing something from Piero, the king of soaking my mind.
"Knowing about the experiences of enlightened and creative people also enables us to become better attuned to the greater potential of each human being. We realize that these experiences do not strictly belong to individuals far removed from us in space and time but that, at least potentially, they reside in us as well. Descriptions of higher states evoke in man the desire to experience them."

– Piero Ferrucci from "Inevitable Grace", 1990