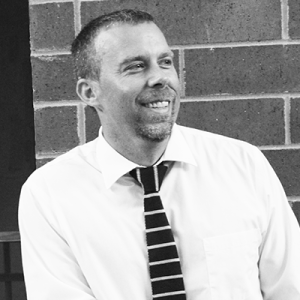 Our education system needs a jumpstart and I recently spoke to the guy who's giving it the kick it needs. Don Wettrick is the Innovation Specialist at Noblesville High School near Indianapolis, IN. The fact that Noblesville has a position with the title Innovation Specialist is amazing in itself and Don makes sure he delivers on his promise of innovating the classroom. He recently earned the Indiana's honor for Innovator of the Year and is an international speaker and author.
Within the first 5 minutes talking to Don I could tell his passion for teaching and breaking up the status quo is at an all time high. His words and ideas are inspirational and it's easy to see why middle schoolers and high schoolers take notice and become engaged in his classroom.
I'm sure you're going to want to learn more about Don after you listen to the podcast. So here goes; check him out on Twitter, www.theinnovationteacher.com, watch his class's YouTube videos and read his book, "Pure Genius: Building a Culture of Innovation and Taking 20% Time to the Next Level".
Podcast: Play in new window | Download