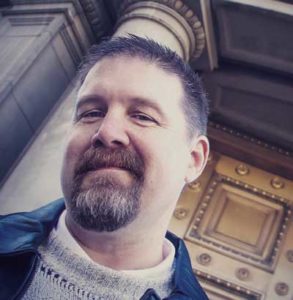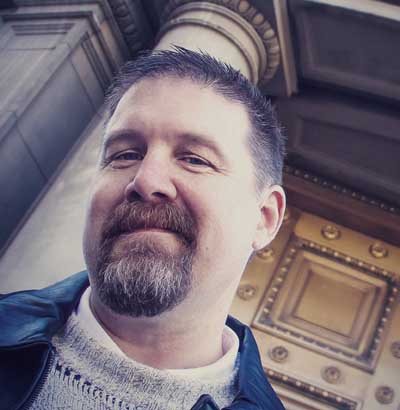 Jaime Buckley and I are similar in many ways. We both love writing. We love making comics. We love fantasy and action adventure. We love the idea of self publishing and controlling our work's destiny. And we love raising our 12 kids.
Okay, wait, Jaime has 12 kids.
Which is 10 more kids than I have.
But we're not here to talk about fathering children, we're here to talk about the offspring which is Jaime's works of fiction.
Jaime is the author and artist of the Wanted Hero series. The series includes comic books and novels. He recently released his new website at wantedhero.com and I recommend it to anyone who's a fan of fantasy, humor and good writing.
Jaime and I flow through many subjects over the course of the episode, mostly on creativity. We discuss his artistic journeys, his hand injury setback, his daughter's prompts to get him creating again and the new, wonderful direction Wanted Hero is taking.
We discuss our favorite writing methods, ways to induce a writer's high and our dream cabin (it includes woods, some overstuffed leather chairs, a wood burning stove and wi-fi).
Jaime has a wonderful way of brining humanity to his work and to any discussion he is having. I'm excited for you to hear Jaime's response to a letter he received from a young reader. His reaction encapsulates the Jaime I know.
If you're interested in diving into the Wanted Hero books (and why wouldn't you be) or you have kids who would be interested, Jaime is offering all Mindsoak listeners a 30% discount when you checkout and apply the coupon code, 'mindsoak'. The coupon is valid from September 20th to Oct 7th, so be quick about it.
So make sure to check out Wanted Hero and follow Jaime on Twitter at @WantedHero.
Podcast: Play in new window | Download