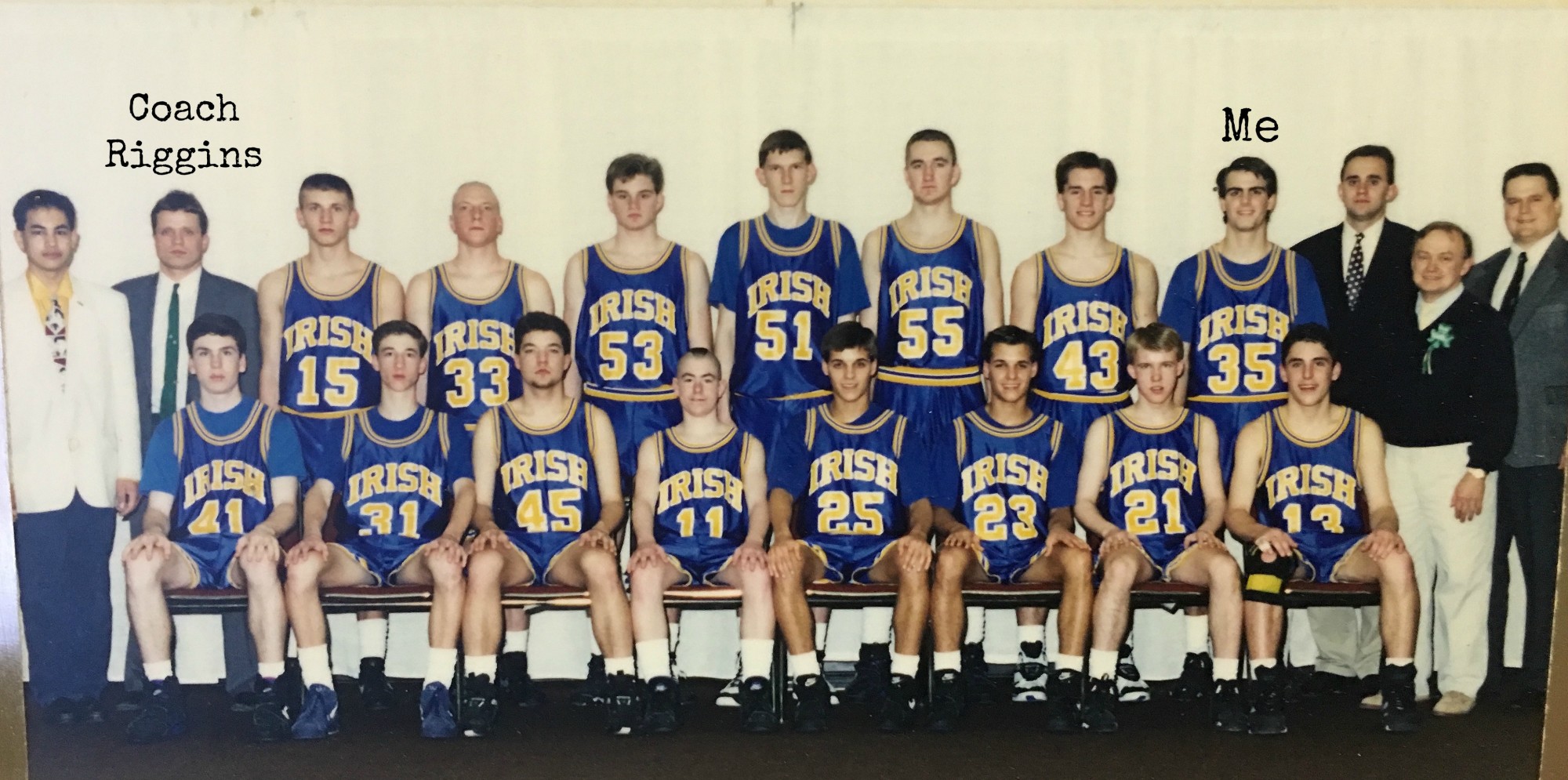 A couple of weeks ago I had the idea of inviting guests on from my past. People from my childhood. My formative years. Well, if I was going to have someone on who was crucial to my development I needed to start with John Riggins.
John Riggins went by many names; Riggins, Riggs, Coach, Mr. Riggins but he wore even more hats. In my high school years he served as the cross country coach, track coach, basketball coach, baseball coach, athletic director, bus driver (to sporting events) and social studies teacher. But above all, his most important role was as mentor to many students and athletes like myself.
My development as an athlete, as a student and as a human being was largely influenced by Coach Riggins. I had him for one hour of social studies class, each day, for all four years of high school. I also had him as a coach, almost every day, from August to June of all four years.
Coach is the most positive guy you will ever meet and that's no hyperbole. He's also as humble as they come, so I knew telling him how much he meant to me, to all of us, would be a difficult compliment for him to accept. But he knows, oh I hope he knows, we wouldn't be who we are today without those four years of his guidance.
During this episode we talk about coaching philosophy and mentorship and we also do a whole lot of reminiscing. I thank you for obliging me in our walk down memory lane. It was a treat for me and I hope you find it entertaining as well.
I also hope it inspires you to reach out to the mentors from your past to let them know the impact they had on your life.
Podcast: Play in new window | Download