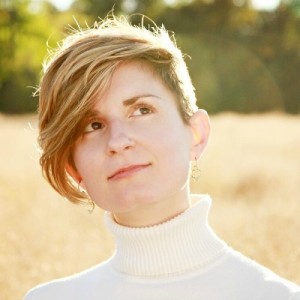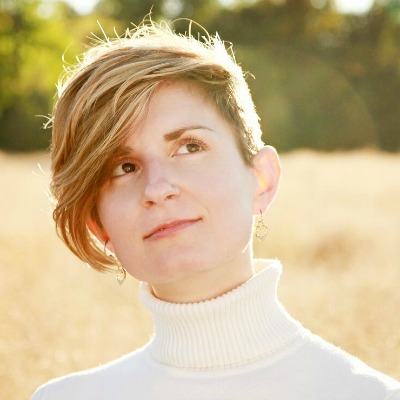 I had the absolute pleasure of sitting down with Sarah Stephens to talk about her upcoming novel, "A Flash of Red" which will be released by Pandamoon Publishing in the winter of 2016.
"A Flash of Red" chronicles the "chaos that ensues when mental illness invades our most intimate relationships".
Here's a blurb of the plot:
Professor Anna Klein and her husband, Sean, are a young couple each struggling with their own misperceptions of reality. While Anna's daily anxieties turn on the axis of her mother's path into psychosis, Sean escapes to the alternate reality of love and sex offered online.

When Bard, a student of Anna's, develops his own obsession with the couple, their already unsteady world collapses with irrevocable consequences. As focused on providing a driving plot as it is in presenting multi-faceted characters, A Flash of Red ultimately asks the question: What happens when we can no longer tell the difference between what we want and what is real?
I'm in!
Sarah and I discuss how she summoned her creativity and productivity to write a novel while also raising a family and lecturing at Penn State (she earned her doctorate in developmental psychology). We get a behind the scenes look at her creative process and learn about her personal goals for this year.
Along the way we also dive deeper into some more personal questions and discussions. We talk about vulnerability and the importance of failure. Sarah speaks elegantly about her most common negative thoughts and how irrationality can consume us.
When I ask Sarah what she most regrets never telling someone she details a beautiful relationship with her deceased father. Listening to Sarah speak on this topic is an eye-opener for us to cherish the time we have with those we love the most.
I also ask Sarah what she would tell her younger self if she could travel back in time and what she thinks are the best lessons she's learned in life.
Truth be told Sarah and I also meander down a side road of psychobabble which was as nerdy as it was enjoyable. Concepts of reinforcement, anxiety, development and internal locus of control are discussed with glee. We are already planning another time for her to come on the podcast so we can explore these topics and nerd out some more.
Oh…and we talk about how Sarah believes she used to be, but definitely is no longer, an a**hole. 🙂
You can learn more about Sarah by following her on Twitter @skstephenswrite and read more of her writing on her blog, Sarah's Stories, at shkstories.wordpress.com. Sarah also has a Facebook page and you can read her short story, "Boys", at Five on the Fifth literary magazine March 2016 issue.
To read more about her upcoming novel, "A Flash of Red" visit Pandamoon's publishing announcement.
Podcast: Play in new window | Download